15.03.20. Birdlog.
Additional to Paul's previous report a White-fronted Goose was present with Pink-footed Goose on Frodsham Score.
16.03.20. Birdlog.
130 Eurasian Teal, 60 Eurasian Wigeon, 7 ( one male) Common Goldeneye, 2 Common Chiffchaff, 2 Cetti's Warbler, 2 Western Marsh Harrier.
Observer: Joe Chester.
A potenial tristis type Chiffchaff was observed at the junction of No.6 & No.4 and Lordship Lane. A short account by its finder Keith Gillie below.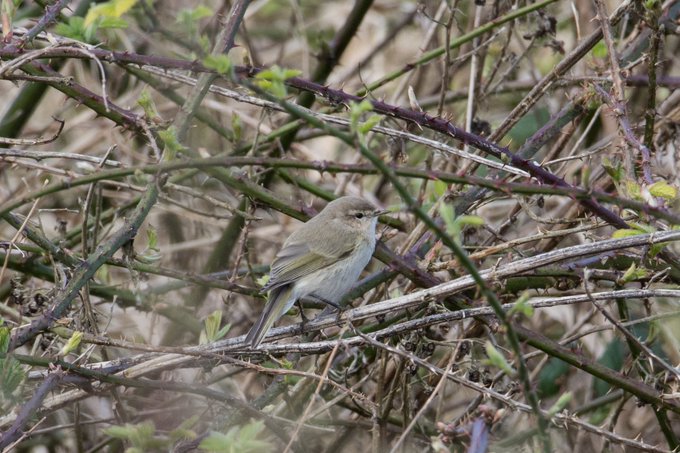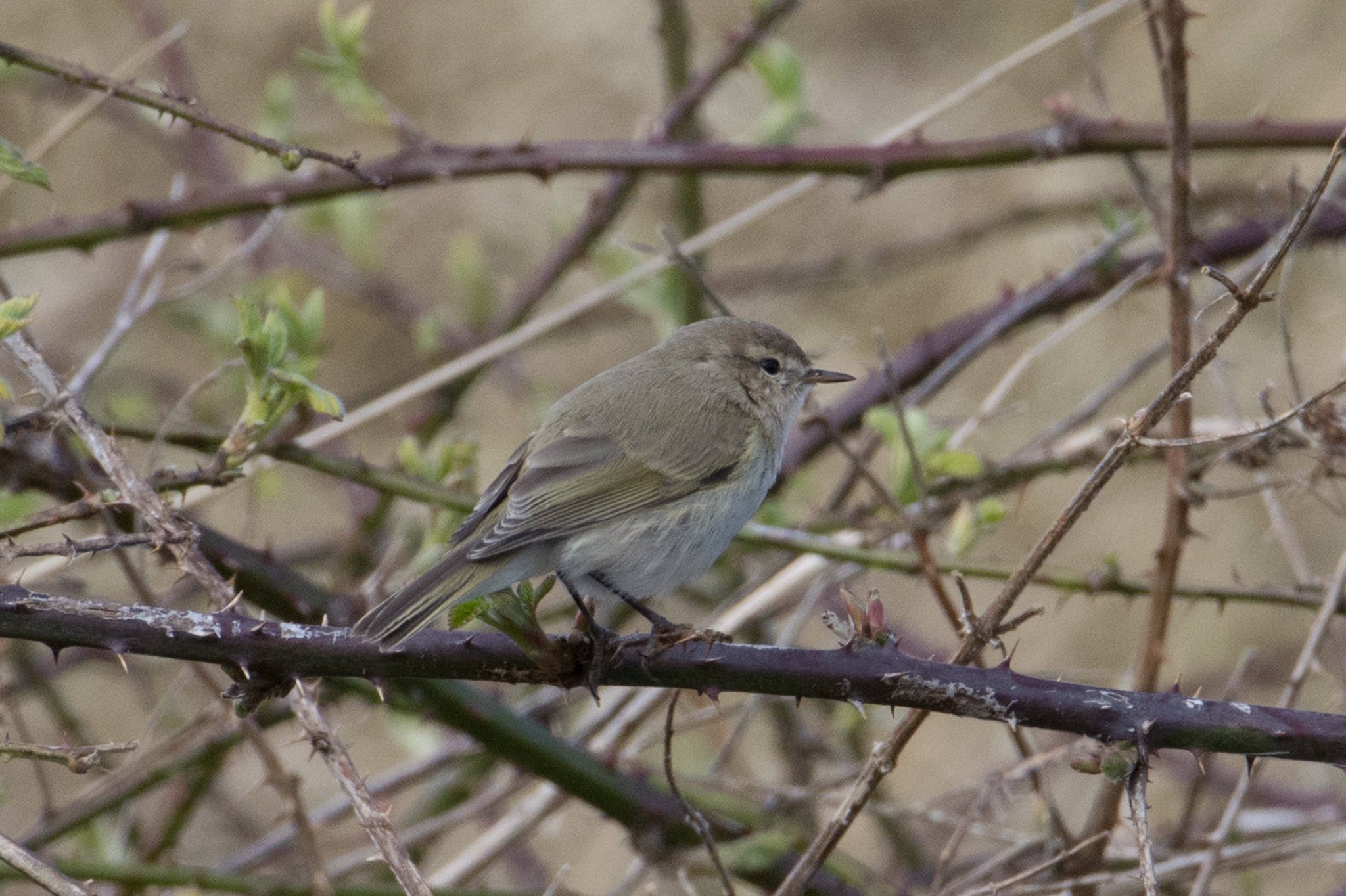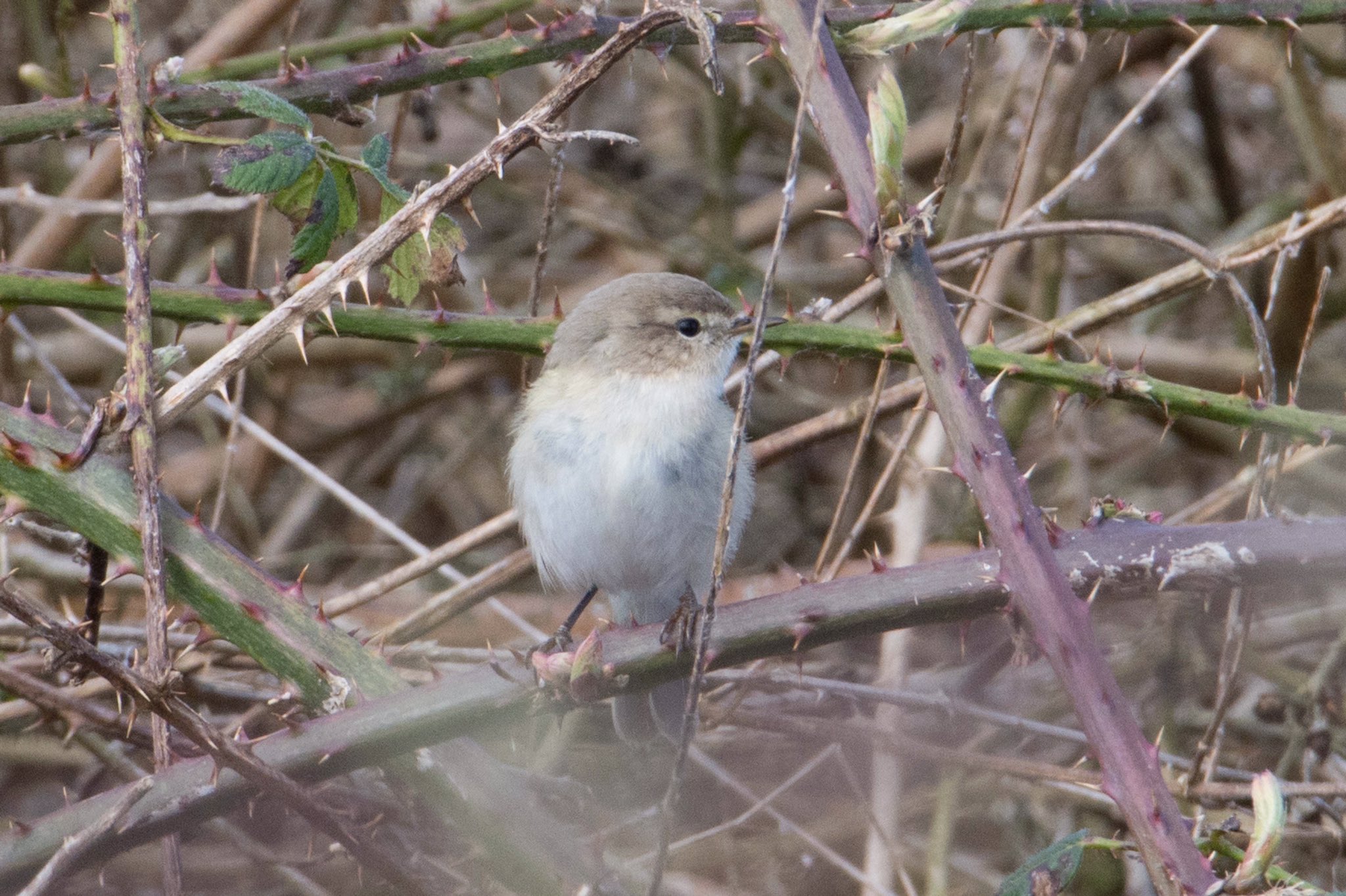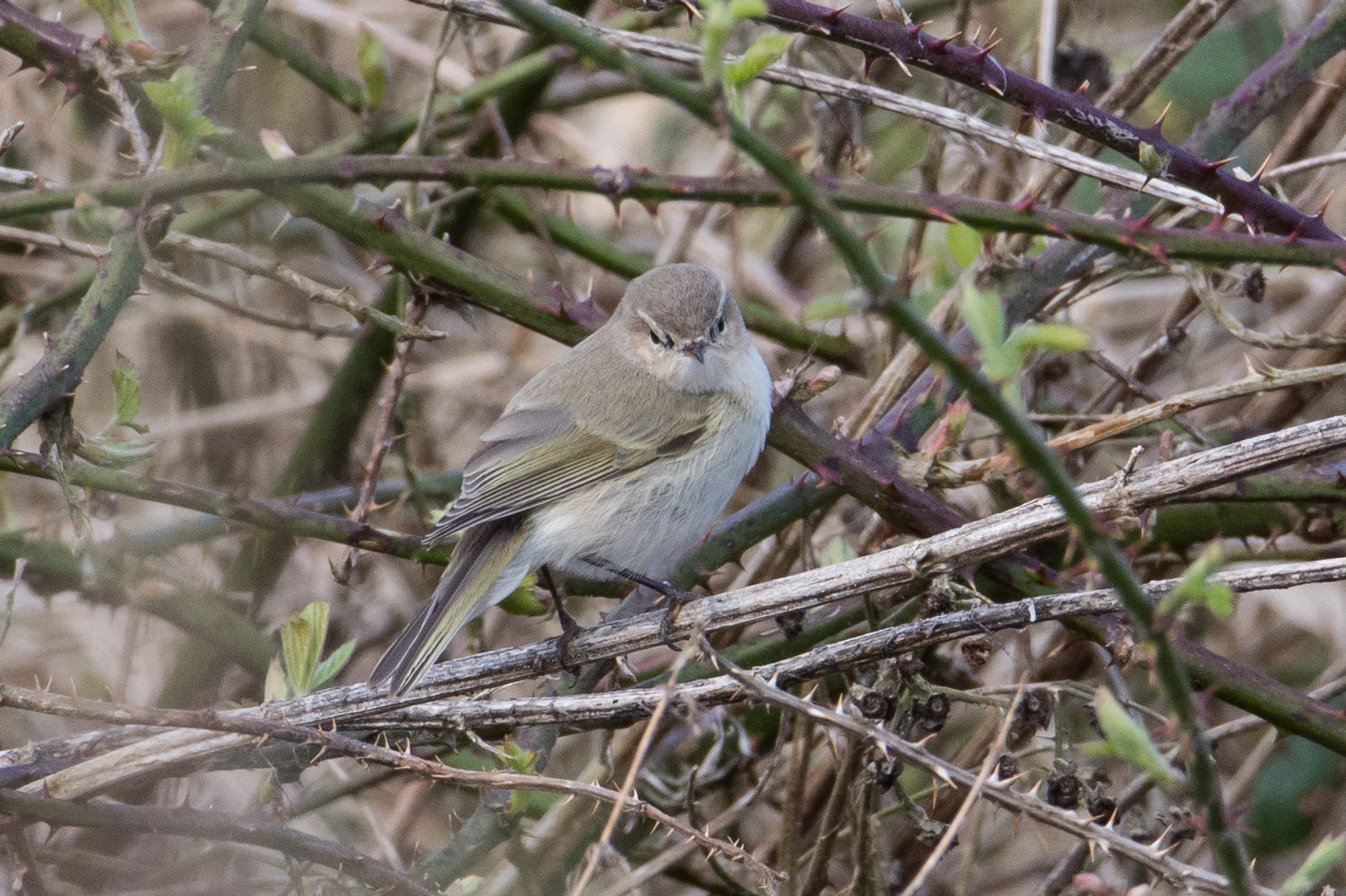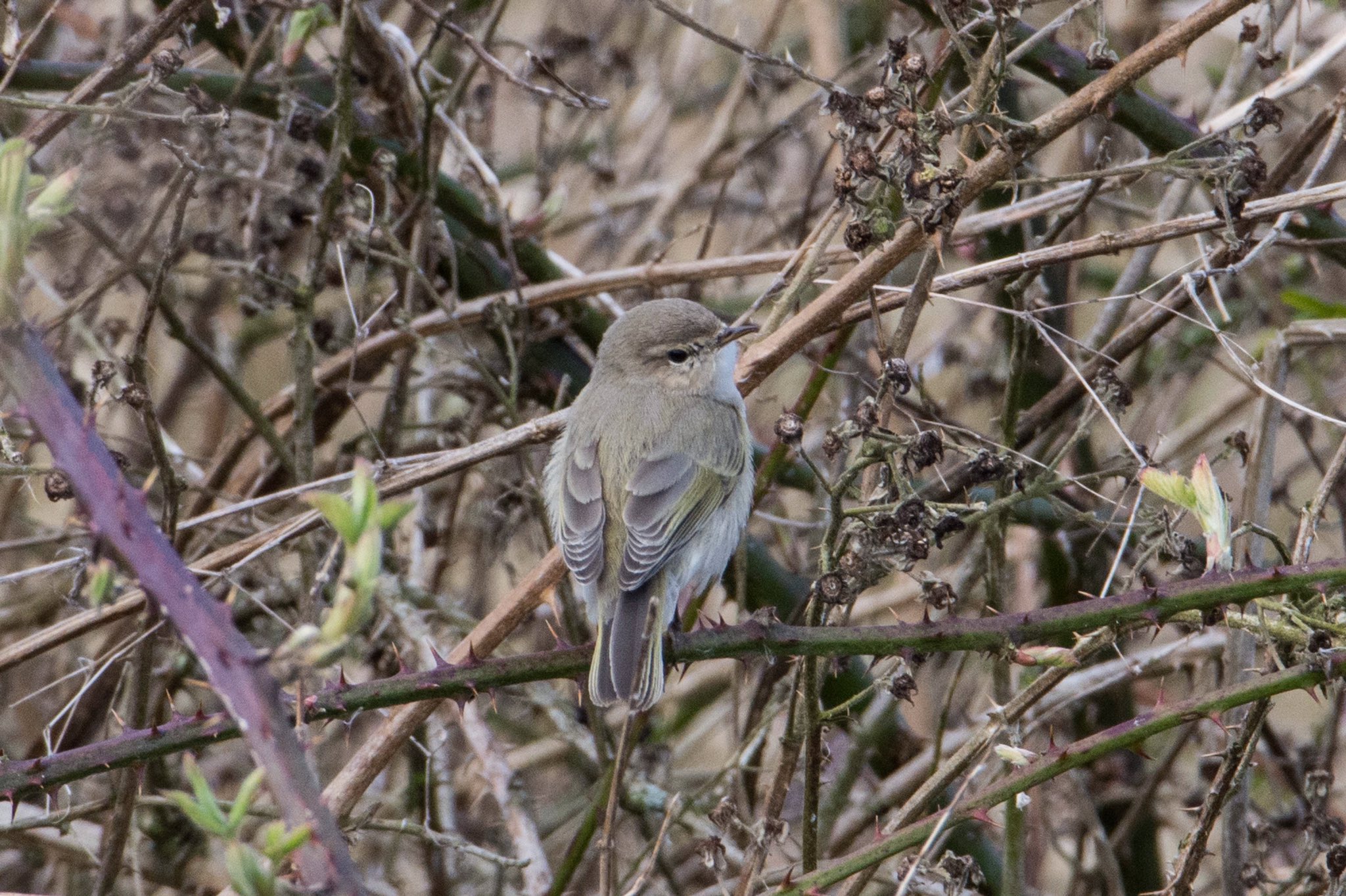 It was a sunny morning with a cool breeze as I was walking along Lordship Lane with plenty of European Goldfinch moving from tree to tree, a few Redwing to be seen and a Common Chiffchaff was sat at the top of a tree calling close to the model aeroplane club field. A Common Buzzard was high above my head being harassed by 2 Common Raven. A flock of about 40 Linnet flew off over the flooded maize field alongside the lane.
Heading up the incline on the track between No.4 tank and No.6 tanks I paused at the top where I could just make out the Whooper Swan herd in one field and 6 Mute Swan in another field. A distant Western Marsh Harrier flew over No.4 which I didn't pay too much attention to it because I heard a Cettis Warbler singing, I concentrated on that instead hoping to get a glimpse. I stood in one spot for about 10 minutes with my camera at the ready then there was some movement slightly to my right, I saw a warbler that I wasn't sure of its idenity and it was gone, after another 5 minutes it emerged again giving a better view I thought it was a Common Chiffchaff though very pale looking. I took about 10 shots on my camera some of which were not good as the bird was partly hidden.
It wasn't till the next day I had time to upload them to my laptop that I noticed some had come out OK. So, I put one on twitter and tagged @FrodshamBirder to look at and when he replied to say it looked like a Siberian Chiffchaff. The bird made no sound during the period of my sighting and as not be seen since.
Written by Keith Gillie.
A similar observation of a potential Siberian Chiffchaff here: https://wordpress.com/post/frodshammarshbirdblog.wordpress.com/11625
17.03.20. Birdlog.
Another after work visit and with yesterday's Siberian Chiffchaff sighting I made my walk around No.6 tank via Lordship Lane. The herd of 23 Mute and 21 Whooper Swan grazing in the fields.
A Western Marsh Harrier was quatering the distant reed bed and seeral Common Buzzard were out and about. A few Common Snipe were flushed from cover and a Brown Hare did its best to concealed itself.
The mitigation scrapes had 27 Northern Shoveler, 147 Eurasian Teal and a few Gadwall.
A look over No.6 tank and it was with great relief to see the female Long-tailed Duck sheltering from the stiff breeze. A flock of 43 Tufted Duck included 6 Common Pochard, 9 Common Goldeneye.
Observers: JS & WSM (image).