The winter female Long-tailed Duck was amongst the 63 Tufted Duck, 12 Common Goldeneye, female Greater Scaup, 4 Common Pochard and 6 Great Crested Grebeon the River Weaver. A flock of 230 Common Redshank were moving up river and a Common Sandpiper was noted.
A couple of Stonechat kept company on the grassy banks.
A skein of c60 Pink-footed Goose passed overhead on their way to the Mersey Estuary.
A pair of Stonechat were at the shooters' berth and a mass of 100's Northern Lapwing and European Golden Plover were in the air near to Marsh Farm. The 3 Cattle Egret were feeding amongst the calves close to the farm.
The 'Canal Pools' were quiet with c40 Eurasian Coot a few Mallard, a pair of Mute Swan and a single Black-tailed Godwit.
Common Buzzard and Raven were again common throughout the day. A Sparrowhawk passed over the canal to hunt the European Starling flocks on the Frodsham Score salt marsh where a couple of Great Egret were standing out literally on the edge of the river. Also noted were tens of hundreds of Canada Goose spread out across the marshes.
The herd of 19 Whooper Swan included 6 juvenile birds and are still along Lordship Lane and were joined by c80 Eurasian Curlew.
A look over No.6 tank produced 2 Marsh Harrier and 71 Northern Shoveler, 17 Northern Pintail, c300 Eurasian Teal, 31 Common Pochard, 2 Common Goldeneye, 46 Tufted Duck and 14 Mallard.
Observers: Paul Ralston (images 1-7), WSM (images 8-9).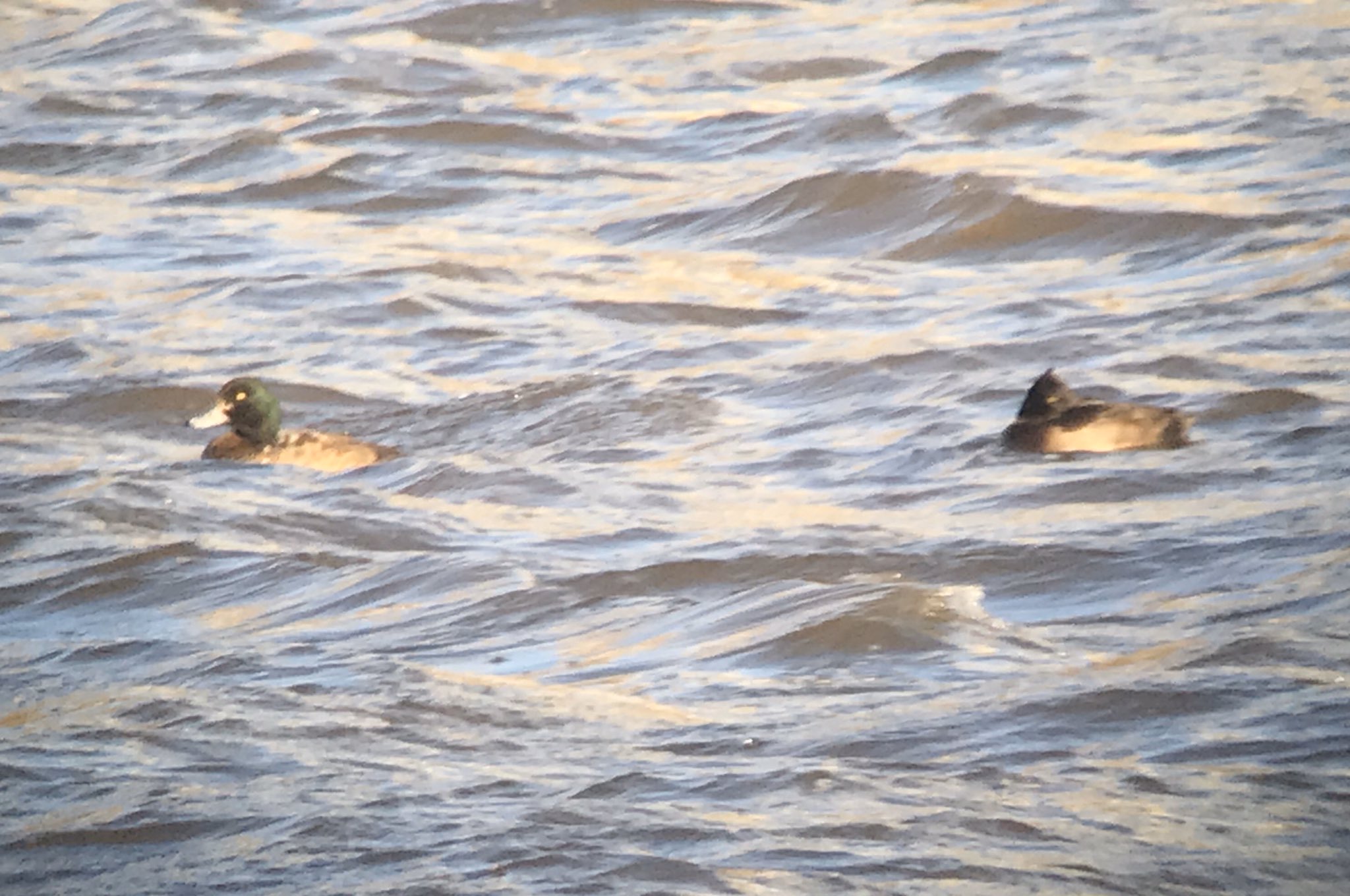 There was a 1st winter drake Greater Scaup with the flock on Weaver Bend early afternoon in addition to the female that was also present.
Jonathan Scragg (image 10).