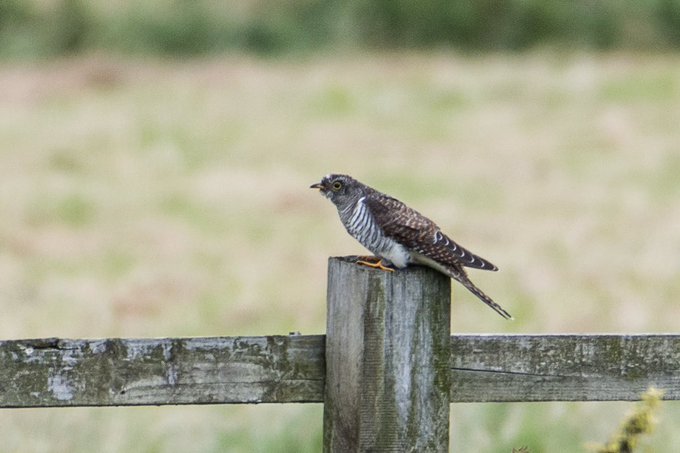 After work I made my routine visit to the marsh stopping off first at No.6 tank. Walking along the track on No.5 tank I could see a flock of 500 Black-tailed Godwit heading out in a tight flock to the Mersey estuary. I sat down on the bank facing to the south side of the tank without any waders to look at. After 15 minutes a few Northern Lapwing returned and these were soon followed by a small flock of Dunlin, Redshank, 200 Black-tailed Godwit and the first juvenile Ruff of the autumn.
A male Marsh Harrier flew in and out again and I bumped into Jacqui and Idris Roberts who had earlier seen a Merlin.
I continued my birding at the old bird log at No.1 tank where eventually the juvenile Cuckoo popped its head out of the vegetation long enough for a full view. It made several more brief appearances and may have been joined by another but neither appeared together. A juvenile Kestrel and the first juvenile Wheatear of the year was along the pipes.
Phil Oddy had covered the Weaver Bend and estuary but failed to see either the Ruddy Shelduck or the Egyptian Goose.
Observers: Arthur Harrison and WSM.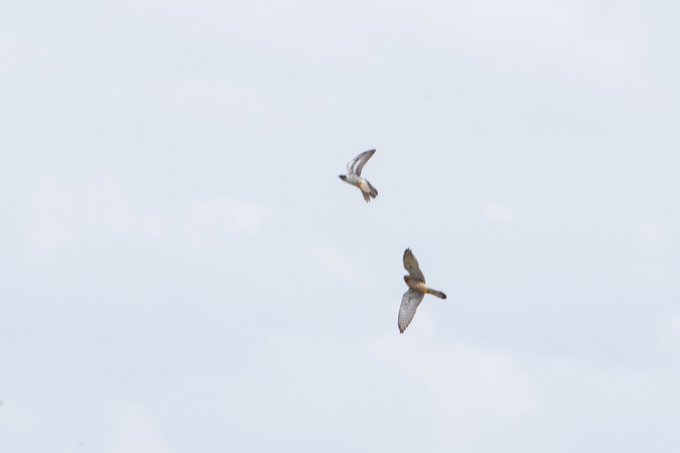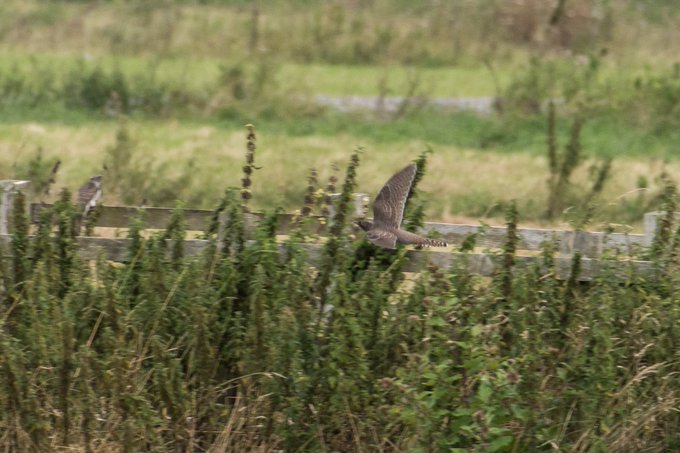 The above photo could show a second bird at the left hand side of the fence?
Images by Keith G @outwivcamera