A 12 km stretch of the legs around the marshes today was required after a weekend of work and an opportunity to polish off my Mersey WeBs count to boot.
We arrived on No.6 tank before the high tide out on the Mersey estuary and the count was a little below what I had expected, but counts are counts and wildfowl don't always conform to expectations. The Eurasian Teal were knocking on the 1000 plus door last week and today I estimated c450 birds. The majority of the flock were remaining concealed in the vegetation and were reluctant to leave it. A small flotilla of 8 Tufted Duck, 3 drake Common Pochard, 21 Northern Shoveler, 18 Common Shelduck and 37 Mallard were the other species present.
The only wader was a single Common Snipe and the only raptors was one each of Sparrowhawk and a Marsh Harrier floating over the reed beds.
We continued walk and found our first 3 of 13 Stonechat encountered today. A huge flock of c1000 Lapwing high over the Weaver Sluices had c500 Golden Plover leading them along.
The ebbing tide out on the Mersey estuary had deposited plenty of Pink-footed Goose feeding alongside Canada Goose herds on the salt marshes. Another skein of 280 dropped into the distant Gowy Meadows. A single Great Egret was joined by 3 Little Egret on hiding in the rougher grassy areas. Alongside the outer marshes is the Manchester Ship Canal and its long finger of water had 82 Tufted Duck, 32 Gadwall and 7 Mute Swan on it.
Another Great Egret was in the Ince Marsh fields along with 36 Mute Swan and 300 Curlew.
A Fox taking a nap was rudely interrupted by a couple of Raven which must have thought it was dead when the gave its bottom a peck…
..finally, the Fox had enough of this intrusion and walked away with its dignity in tatters.
The Whooper Swan herd was again hiding behind the hedges in the far fields beyond the blue slurry tank.
Observers: JS & WSM (images & video).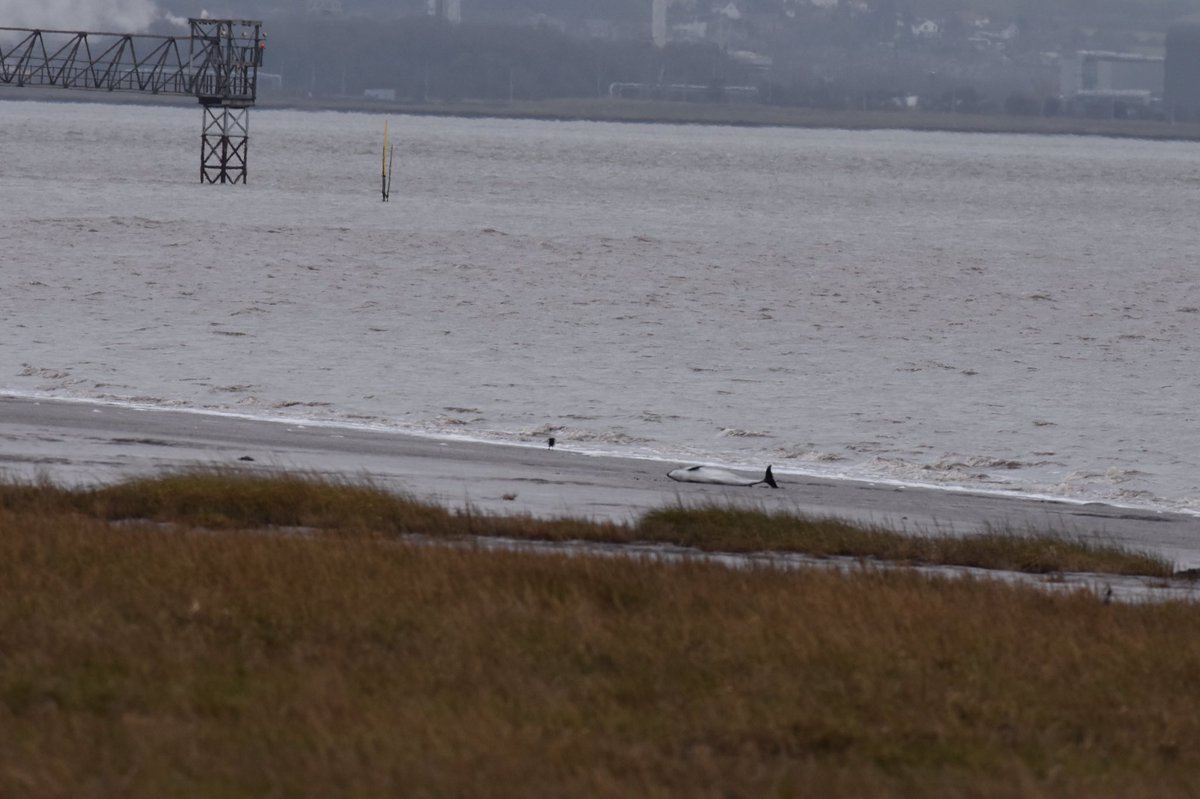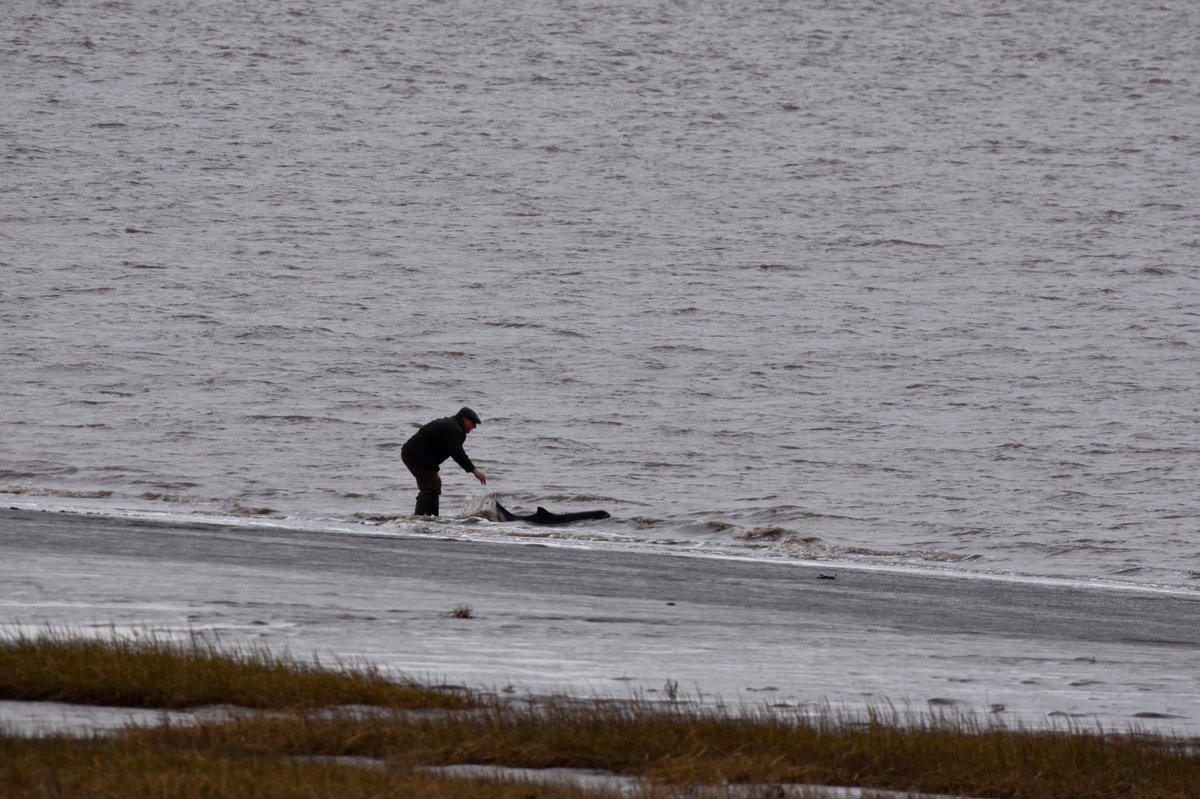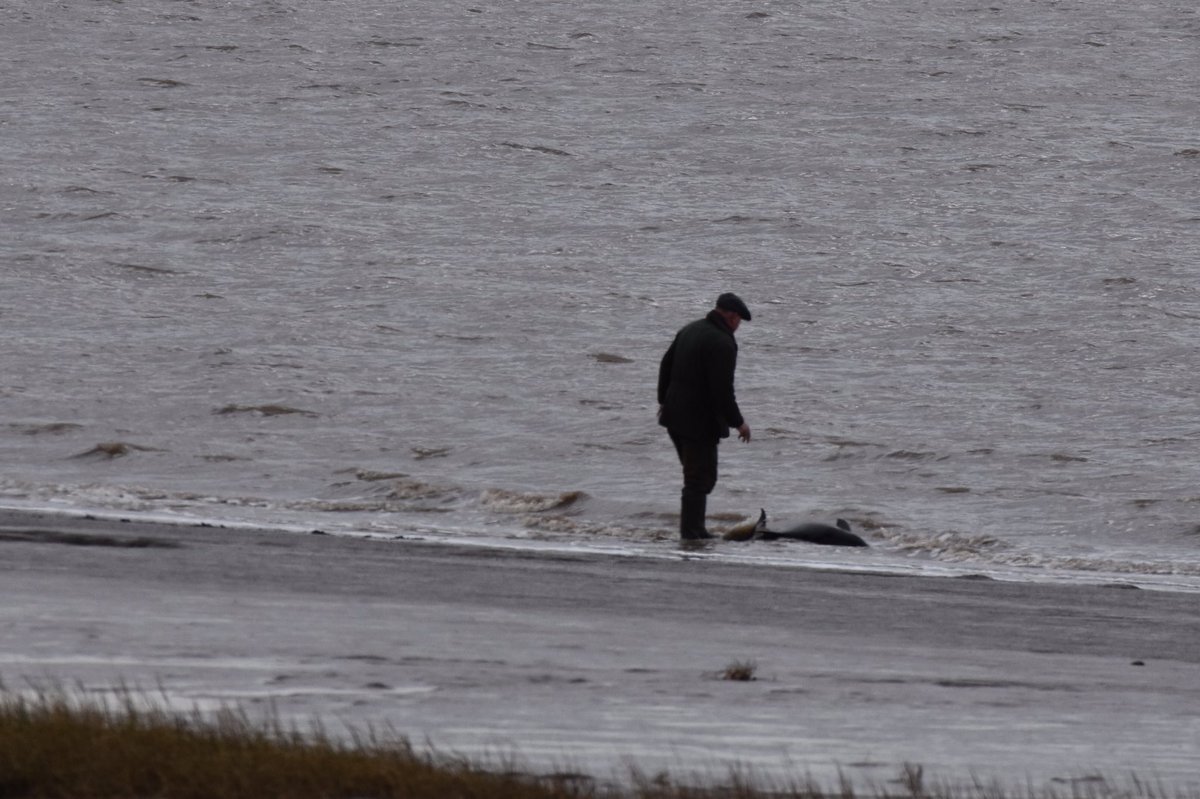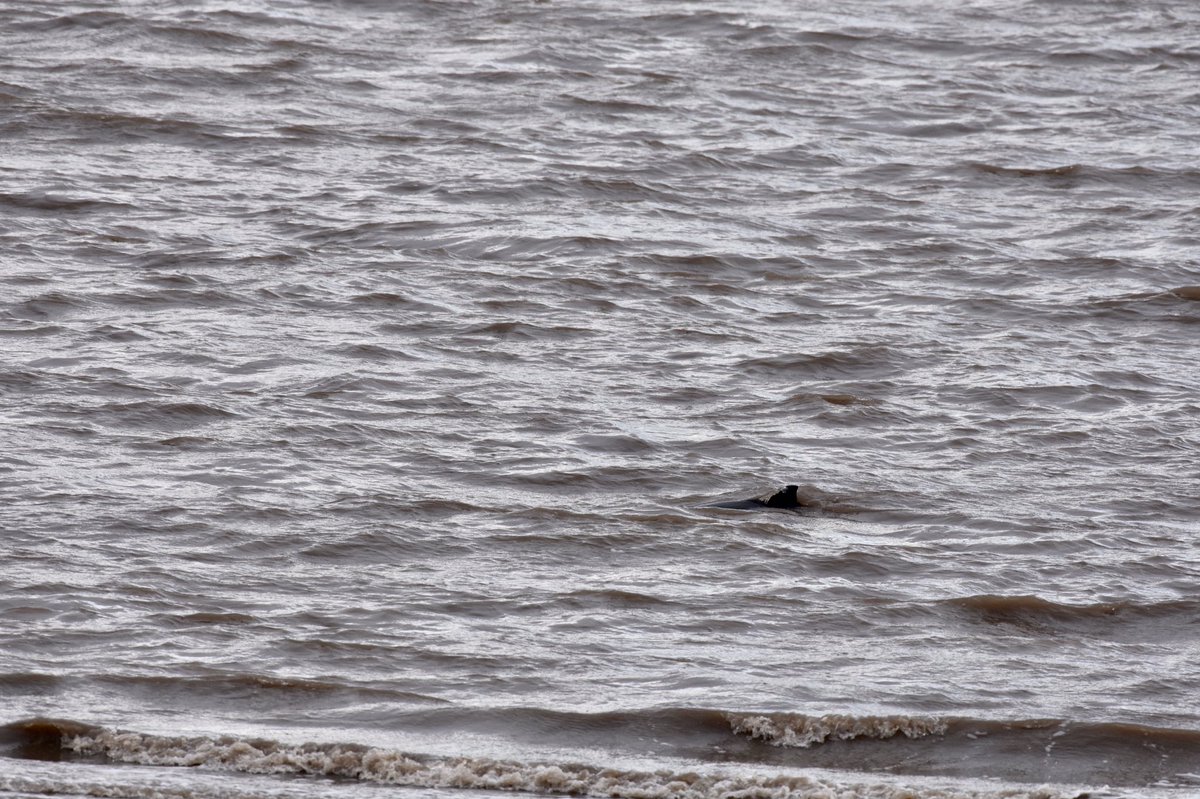 On the other side of the River Mersey at lunch time a Harbour Porpoise was stranded on the shoreline at Garston, Liverpool. A quick thinking dog walker came to the rescue of this rare (to the Mersey) cetacean and managed to get it refloated.
A big thanks to @birderjack for her images taken of the rescue and obviously to the unknown hero for his helping hand.