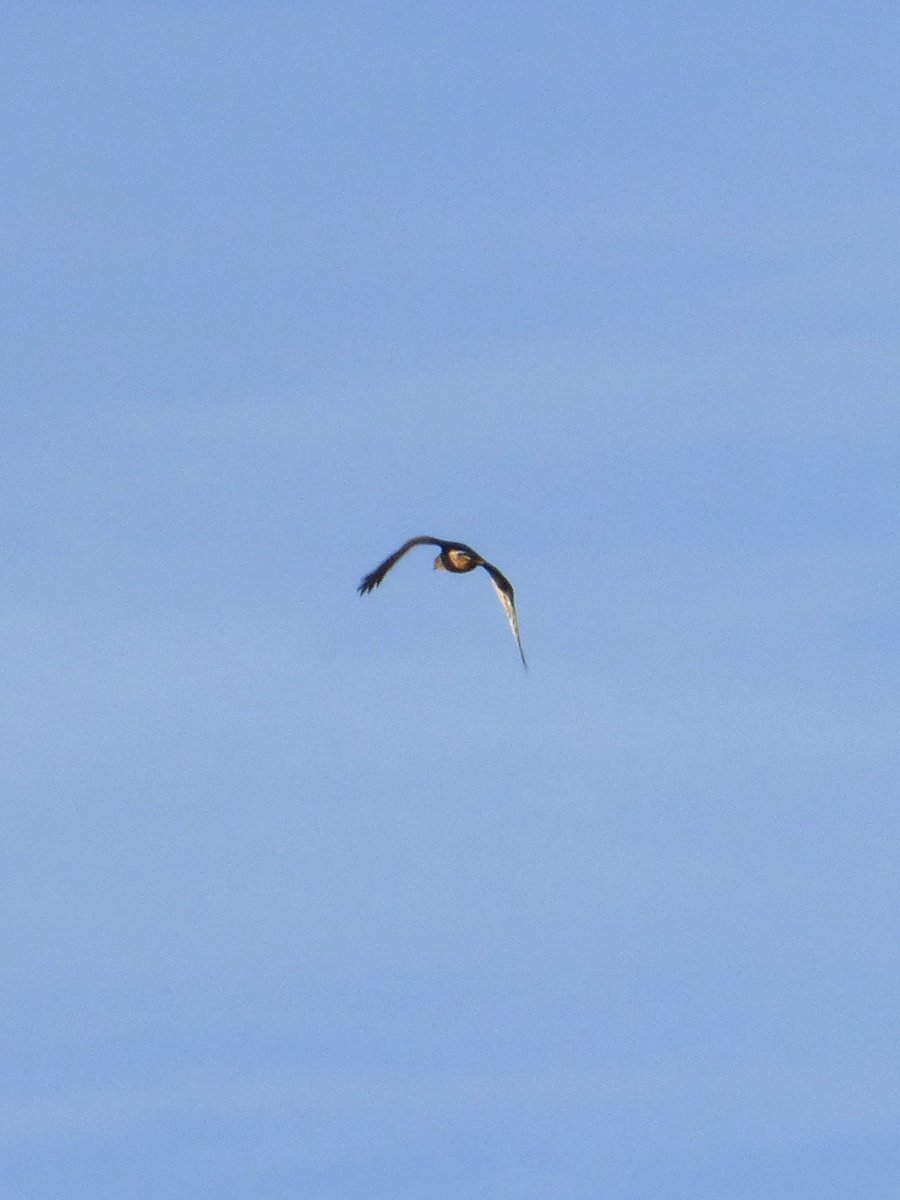 A Great Egret joined up with the Whooper Swan herd on fields adjacent to the east bound carriageway of the M56 on Lordship Marsh today. That makes three (Cattle, Little & Great White) egret species that have mistaken the whoopers for something a little less swanish.
Observer: Shaun Hickey.
The wandering ringtail Hen Harrier was over No.2 tank this afternoon.
Observer and images: Dan Haywood.