Paul Ralston made a determined effort to secure the Cattle Egret that was found in distant fields of Lordship Marsh yesterday.
The herd of Whooper Swan were still present in the fields so, a nice tidy clean up if you was in the area today.
Observer: Paul Ralston (image 1-2).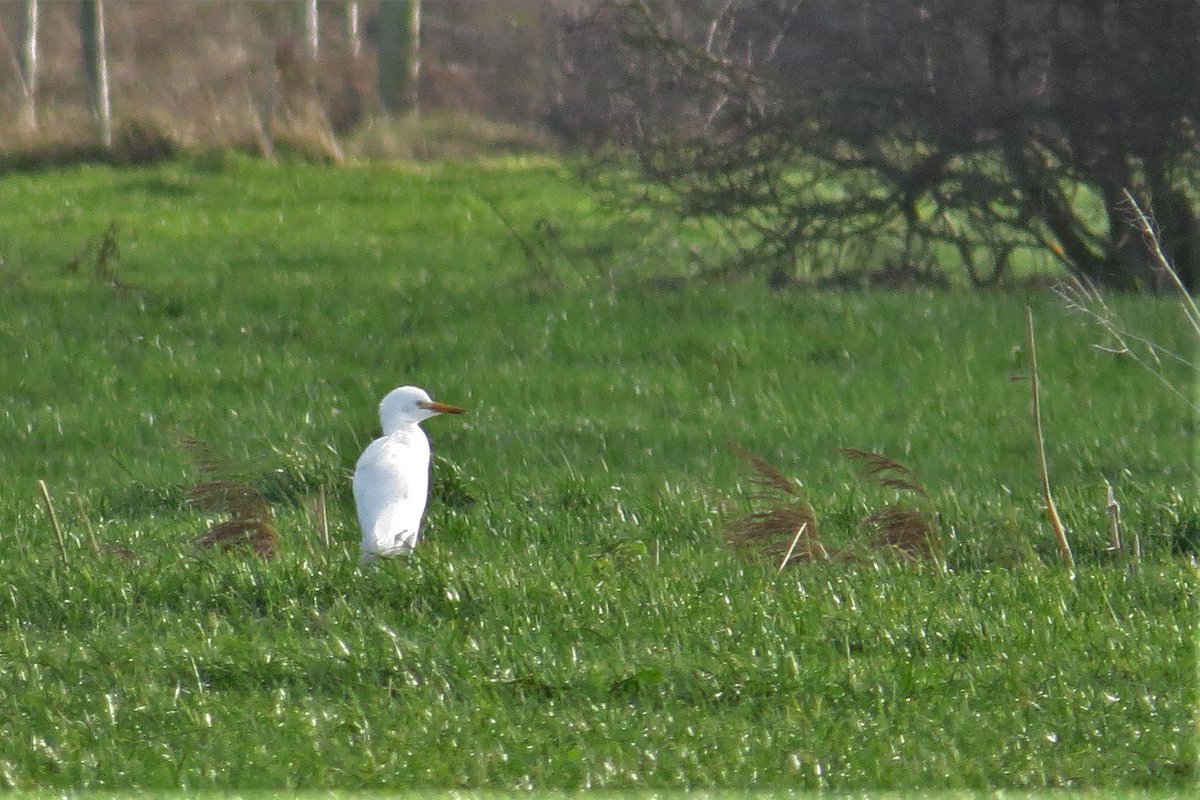 Much later in the morning we took a hike along Lordship Lane and managed to see the Cattle Egret but on this occasion it was feeding with cows instead of its surrogate host the swans from yesterday.
A pair of Peregrine were sat on top of the very tall blue topped chimney towering over the Mersey estuary at Weston Point.
There were plenty of ducks on No.6 tank where c450 Common Teal, 43 Shoveler and 12 Mallard were bathing in the evening light. A single Redshank and a few scattered Common Snipe were hiding in clumps of grass were the sum total of waders.
Observers: Sparky & WSM (images 4 – 6 and video).
Image 3 by David Bedford.