The pale morph Common Buzzard was in its usual perch above by the dredger berth at the Pumping Station.
A visit to No.6 tank and the Canal Pools. There were 3 Little Stint present on No.6 tank with (6 birds seen by SH & PK earlier), 110 Black-tailed Godwit, 1 Golden Plover and 28 Ruff. A Mediterranean Gull was in with the gull roost on the sludge tank.
A little further away and a Kingfisher was sat on one of the jetty struts alongside the Manchester Ship Canal.
A large Mirror Carp was cruising on the surface of the Canal Pools.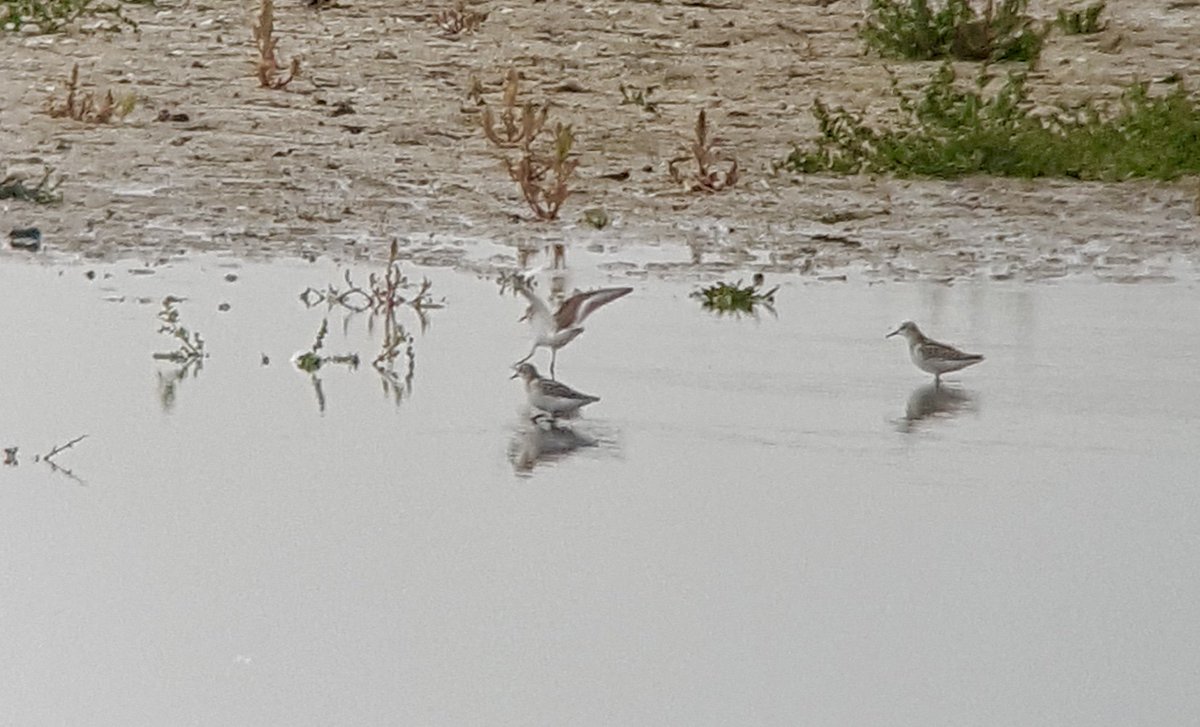 A few sightings via AC starting at Marsh Farm this morning and a few birds were on the move, including 30 Meadow Pipit and 2 each of Grey and Yellow Wagtail. A group of 4 Collared Dove which flew East. A gathering out on the Mersey estuary included 2 Great White Egret and 12 Little Egret. A Wheatear and 2 Stonechat were also in the area.
A Green Sandpiper was on the Weaver Bend.
Also seen during the day were 18 Chiffchaff, 1 Blackcap, 1 Redpoll and a Jay.
The lane that continues north over the motorway bridge is Brook Furlong Lane and is usually the best place to seek out roving tit flocks. Earlier this morning one such flock had with it a Yellow-browed Warbler (SH & PK) but despite a thorough search in the day it could not be relocated. There was a migrant Great Spotted Woodpecker flying through and also noted were 5 contact calling Chiffchaff with a few Goldcrest.
Observers: Alyn Chambers, Shaun Hickey & Paul Kurs, Paul Ralston (images 1-3), Heather and Findlay Wilde (image 4), WSM.