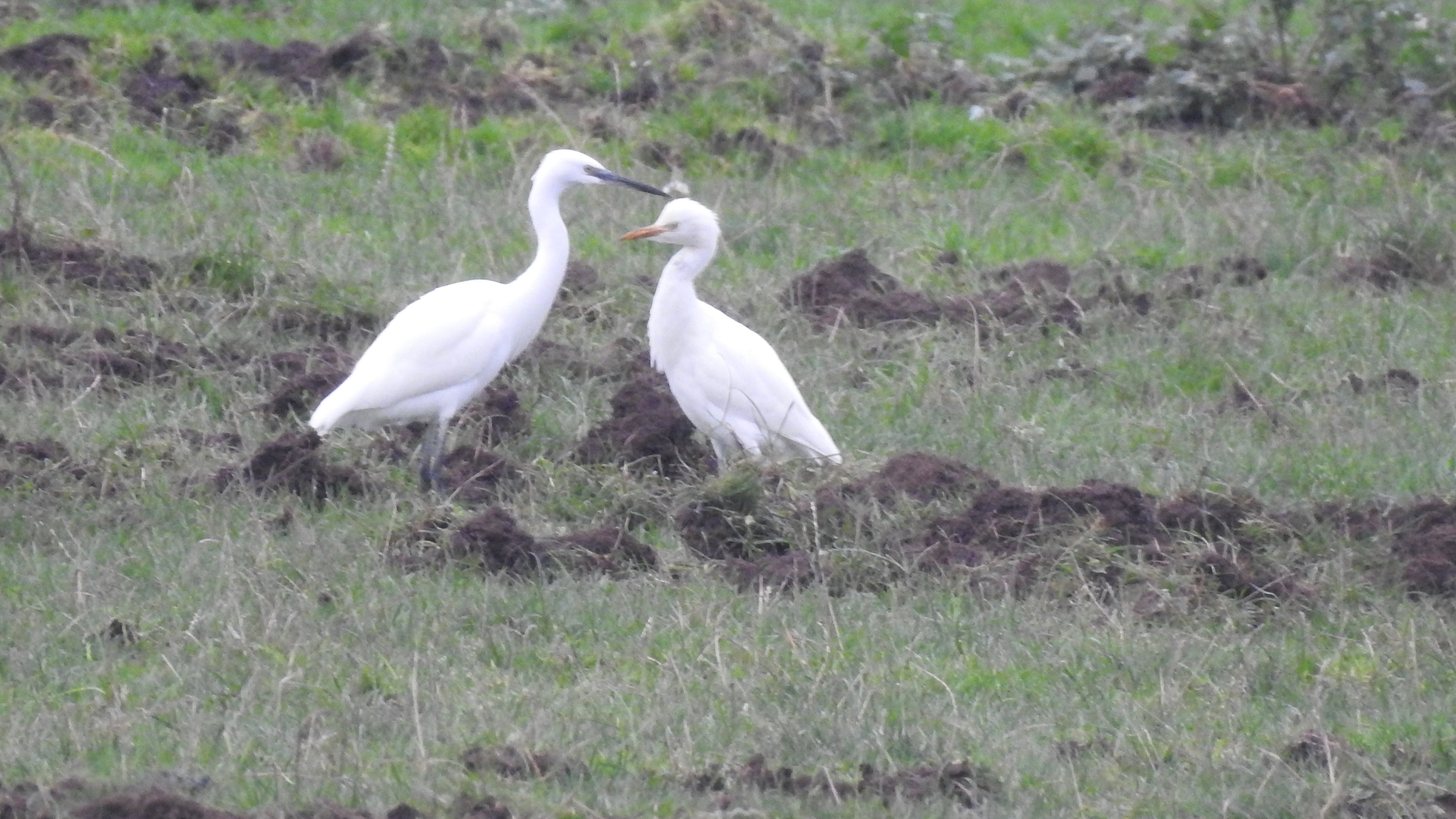 After work visit to Ince and a look at 7 Little Egret, 1 Western Cattle Egret, 4 Grey Heron, 3 Black-tailed Godwit, plenty of Gadwall and Eurasian Coot. There were smaller numbers of Mallard, Eurasian Teal, Northern Shoveler, 2 Mute Swan, hundreds of Pink-footed Goose heading south and a skein of c60 flying in from the south.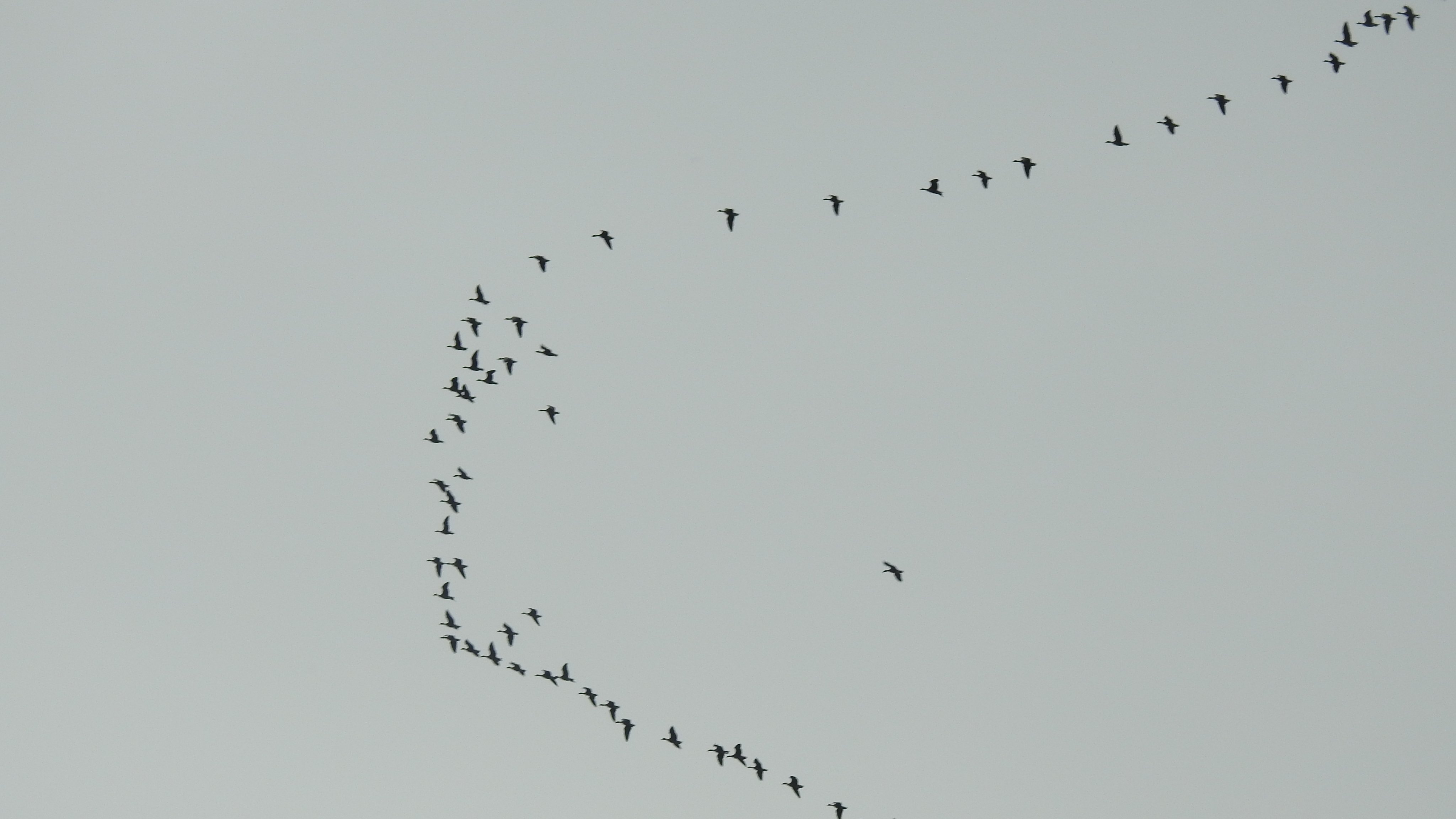 Observer: Images (1-2).
I also made an after work visit to the marshes with a look across No.6 tank where 317 Northern Shoveler were present with 67 Northern Pintail, a slight increase in the total of Gadwall, c250 Eurasian Teal, 17 Mallard and 14 Tufted Duck. A couple of Whooper Swan dropped in at dusk to spend the evening on the secure water.
Also 2 Peregrine sat on the blue topped chimney.
Earlier in the day 5 Ring-necked Parakeet flying over Phoenis Park, Runcorn.
Observer: WSM (image 3).